Our Centres
Learn more about our 4 centres across Queensland.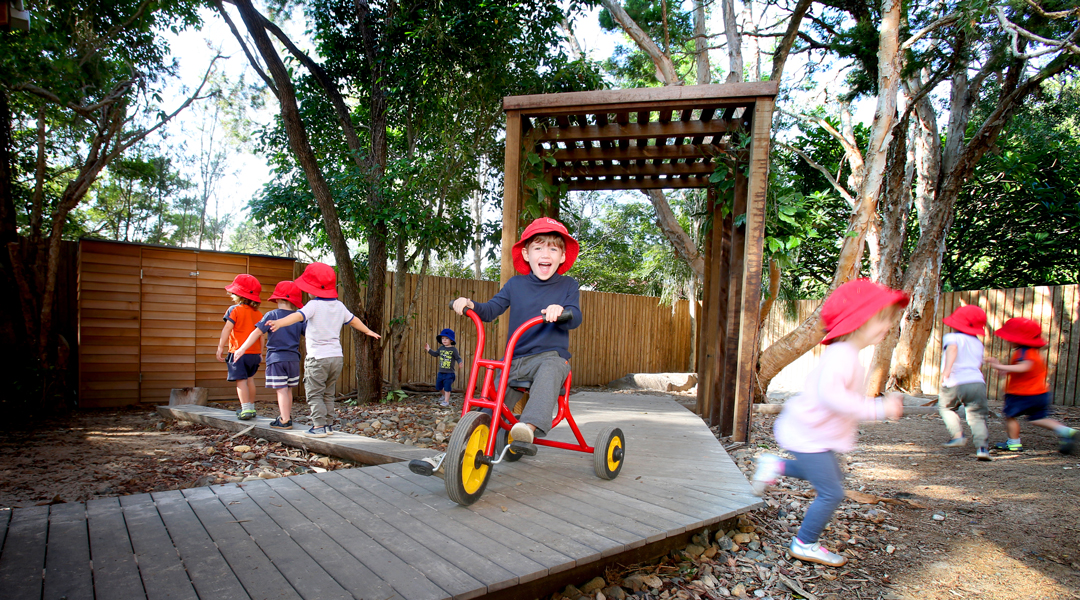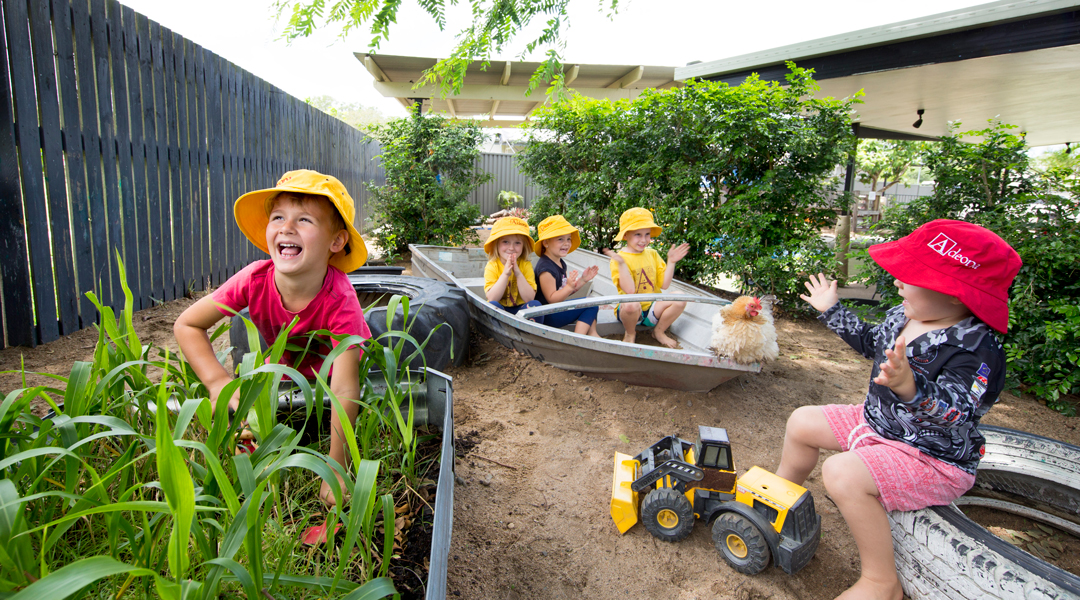 Adeona is a place where children learn and grow.

A happiness centred service
At Adeona, we've created a happiness-centred childcare service committed to providing the highest quality care. Early childhood is an important time for children's growth and development, which is why our environment, interactions and curriculum are child-focused and centred around the Adeona community.
Family-focused resources
We know how hard it can be to balance all the daily commitments, which is why we offer a wide range of support and initiatives designed with one goal: making your life just that little bit easier. This includes everything from the Adeona Family Podcast to our parents retreat.
Our passion for quality care
We're committed to supporting and nurturing new generations of lifelong learners through our unique RIE® inspired approach to early education and care. Our qualified Educators create a holistic learning environment where children are free to question, experiment and explore.
Our community
Just as building relationships is an important part of our primary care model with children, we aim to bring about a sense of community, connection and belonging for all Adeona parents and caregivers.
Creating an environment where children feel safe and supported to learn.
We believe in the need to have a deep understanding of the holistic child in order to create authentic and effective programs and practices.
Through our responsive, respectful and reciprocal relationships we are able to create an environment where childreen feel safe, secure and supported to learn. By allowing children to be agents in their own learning and have control over their environments, they develop a life-long love of learning.
What Adeona parents are saying about us

Adeona Coorparoo has provided great stability to our family over the past 7 years.  What sets them apart is their experienced educators, many that have a long tenure at the centre which has provided a consistent environment for our children, making drop off that little bit easier. The centre is well established and well organised and prides itself on its philosophies including a natural environment to stimulate creative play, nurturing relationships and friendships.  It really has made returning to work and caring for young children much easier and has had a positive affect on the early developmental years of our two boys.
Jenna
I am so thankful to Adeona for the incredible care, support and education that they've given both of my children. Every single person who works there, from educators to support staff, are fantastic – they are all knowledgeable, friendly and supportive of both the kids and the parents.
It's no small thing to leave your kids with other people to care for, but I have honestly not spent even a second worrying about them while they're at Adeona. I know that all of their needs are being met and they're having an absolute ball.
I would (and do!) recommend Adeona to anyone looking for child care.


Laura
Adeona has been the most wonderful second home for our three boys. They have had consistent staff over the last 9 years while we have been there who are friendly, kind and knowledgeable. We could not love walking in each week more knowing our children are well-cared for, safe and happy. Already dreading the day our youngest finishes!
Claire
Adeona have a caring and nurturing approach I haven't seen from any other day care, it is so beautiful to see our son create friendships with his peer group and his educators and for this to remain consistent year to year. My son previously hated daycare and it was a total physical and emotional battle to get him there. The swap to Adeona has been game changing for us. As a parent of a sensitive soul the love and care that the staff feel for the kids is so obvious, I can never thank them enough. Now when I go to work I can feel totally at ease that he is not only safe but thriving.
Ali
Acknowledgement of Country
Adeona would like to acknowledge the Traditional Owners and Custodians of the land. Adeona centres are located on Turrbal, Yuggera, Gubbi Gubbi and Yuwibara people land whose cultures are amongst the oldest in human history.
We pay our respects to Elders past, present and emerging and acknowledge the significance of their continuing cultural, spiritual, and educational traditions.
Adeona is committed to strengthening the bonds between Aboriginal, Torres Strait Islander and non-Indigenous Australians, for the benefit of all Australians.